We love having visitors so last week when the doorbell rang and we all ran to the door with much excitement. Sylvain the cottontails rabbit had come to stay.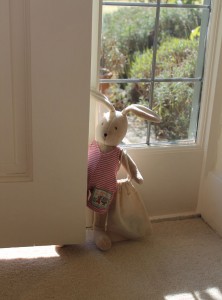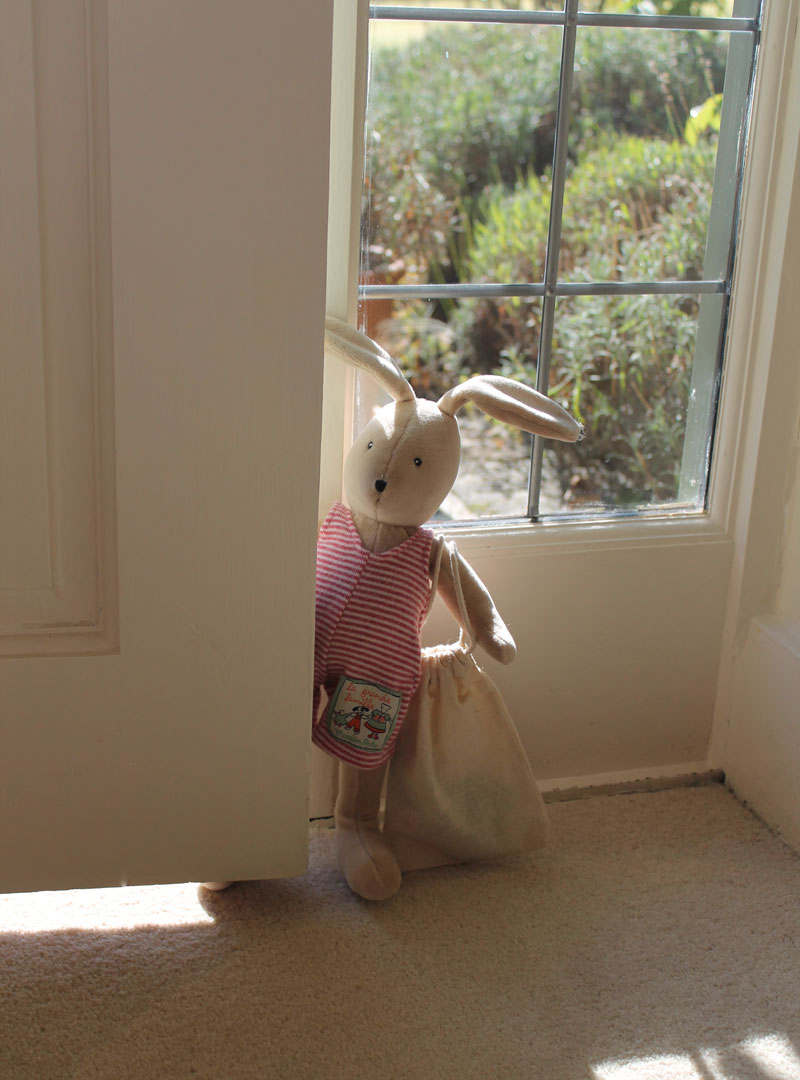 Now this is Sylvain\'s first trip away from home and the girls were keen to make him feel at home so they had dressed appropriately to greet him. We think it made him feel welcome immediately.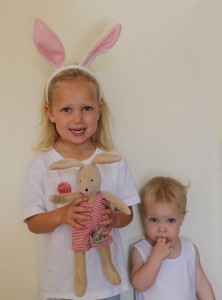 We all had a lovely meal of carrot soup and then as Sylvain had been travelling he decided to have an early night. Now though we have an empty hutch we had decided that he would sleep in Lucy's room. The next morning Lucy woke up to find Sylvain and Poppy rabbit were happily reading in bed by the morning sunshine. Poppy thought that Sylvain would enjoy her favourite book Moon Rabbit.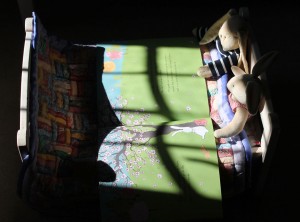 In fact it is a very popular story in our house and so Lucy and Emily joined the little rabbits.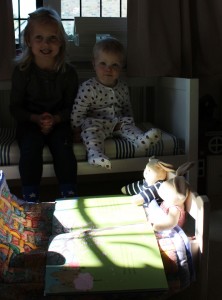 We had a fun weekend planned and first off we were going to go with Charlie to the climbing wall. It was Charlie's 8th birthday this week and he chose to go to a climbing wall with his friends for his birthday treat.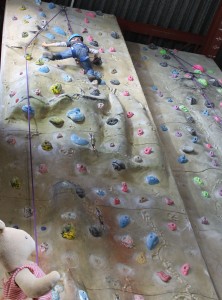 Sylvain confided in me that though he could jump very well he didn't think that this was an activity suitable for a rabbit. He would leave the climbing to the squirrels (and Charlie).
The following day we decided that we would have a more grounded day so we all headed to Waddesdon Manor.
There is an exhibition of modern sculpture there at the moment and so we thought that as Sylvain is on his Grand Tour this would be appropriate.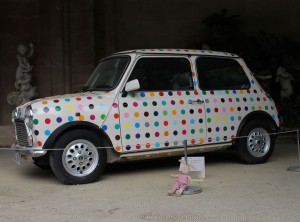 We all loved the Damien Hirst Mini. Sylvain thought this would be perfect to take him on all his travels.We saw many beautiful sculptures (including a pile of sunflower seeds by ai weiwei which we moved away from quite quickly) but this one summed up how Sylvain felt about all his new friends.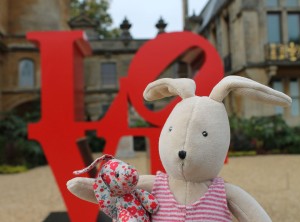 I am not sure if Sylvain was inspired by seeing Charlie's climbing yesterday or if the sunshine had got him a bit excited but Sylvain showed his cheeky side and tried to take a dip in the fountain.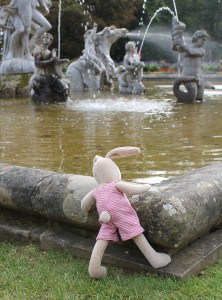 It may have been sunny but it was not warm enough for swimming. We decided that Emily better keep a hold of Sylvain just in case he got into any more mischief.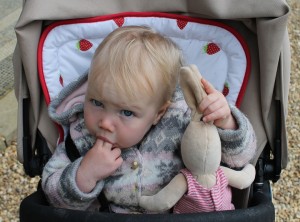 After a lovely walk around the grounds of Waddesdon we treated ourselves to a lovely cream tea. When we got home there was a rainbow in front of the house. A perfect ending to a perfect visit. Sylvain is setting his compass for he is heading north to Scotland. We stamped his passport, helped him pack his bag and he was ready to go.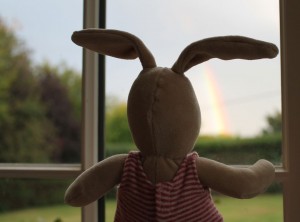 We are very sad to say goodbye to Sylvain but we wish him well on his travels. He is welcome to come back to visit anytime. x
P.S To celebrate Sylvain\'s visit we are offering a 10% discount on all lottie nottie items (maybe rabbit hair clips). Just enter 'sylvain' in the coupon box at the checkout. x
Pin It